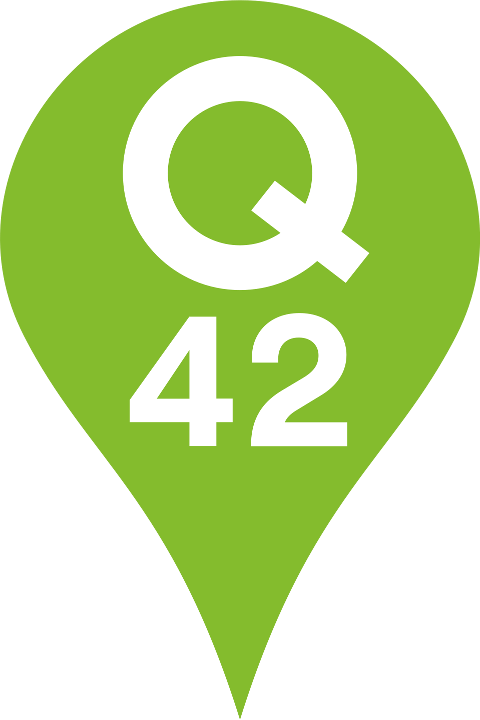 ---
Q42 | A happy place for nerds
Some people call us a 'tech-savvy internet agency'. Others just call us nerds. We prefer the latter. We just really love good coding. And working on impactful ideas.

Solving the right problem
Our 80+ Q-ers cover the full breadth of programming languages, platforms, frameworks and technologies. Together with companies such as Philips Hue, Rijksmuseum, HEMA, Efteling, PostNL and Naturalis we build apps, websites, connected devices, voice assistants, games, robots, AI and VR applications. But we also work on our own products like non-profit start-up Hack The Planet and video chat app Mibo. We are known as a digital product studio that specializes purely in technology and at the same time looks broad enough to not only solve the problem correctly, but also to solve the right problem.

A happy place for nerds
We offer an environment that we like to call a happy place for nerds. Not that we talk about Star Trek all the time and have LAN parties every week. It means that we try to be a nice, flat organization for software engineers who want to do more than build what is asked. For people with passion. People that want to make a difference with their work.

Would you also like to work at Q42?
Do you love product development as much as we do? Thinking of the right solution and building the best software? To amaze end users? And make an impact with your work? Then check our vacancies. We are always looking for great minds!