Rabobank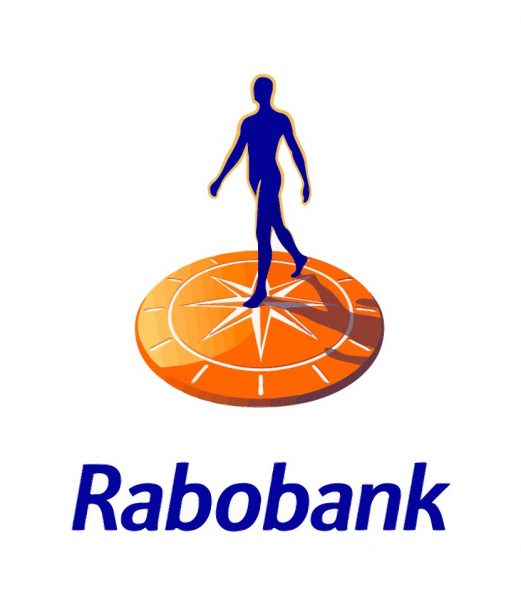 ---
---
— For English, scroll down —
Jouw toekomst bij de Rabobank
Samen sta je sterker. Bereik je meer dan alleen. Dat is in het kort onze coöperatieve gedachte. Wat we bereikt hebben? De Rabobank is uitgegroeid tot een van de meest betrouwbare en innovatieve financiële dienstverleners ter wereld. Met duurzame klantrelaties en oog voor de samenleving. Een coöperatieve bank waar fatsoenlijk en succesvol zakendoen hand in hand gaan. Geworteld in Nederland en inmiddels in ruim 40 landen actief. Met al onze medewerkers werken we aan duurzame relaties met onze klanten voor het realiseren van ambities. Werken samen aan de toekomst. Jouw toekomst?
Waar start jij?
De Rabobank biedt jou een uitdagend traineeship: Rabo Global Traineeship. Maar ook ambitieuze startersfuncties: Mergers & Acquisitions en Equity Capital Markets, Mid Office Product Control en het Young Professional Programme IT.  Waar je ook start, je krijgt verantwoordelijkheid en ruimte voor eigen initiatief.
Kijk vooruit
Durf jij verantwoordelijkheid te nemen en overtuigend je visie uit te dragen? Dan maken we graag kennis. We kijken uit naar jonge mensen met lef en een aansprekende persoonlijkheid, met ambitie en de gave om anderen te inspireren.
Bekijk onze traineeships, programma's en startersfuncties op rabobank.nl/graduates
---
Your future at Rabobank
You're stronger together, and reach more than alone. hat is, in short, our cooperative idea. What we have achieved? Rabobank has become one of the most reliable and innovative financial services providers in the world. With sustainable customer relationships and an eye for society. A cooperative bank where decent and successful business go hand in hand. Rooted in the Netherlands and now active in over 40 countries. With all our employees we work on long-term relationships with our clients for the realization of ambitions. Work together on the future. Your future?
Where do you start?
Rabobank offers you a challenging traineeship: Rabo Global Traineeship. But also ambitious start-up positions: Mergers & Acquisitions and Equity Capital Markets, Mid Office Product Control and the Young Professional Program IT. Wherever you start, you'll get responsibility and space for your own initiative.
Look ahead
Do you dare to take responsibility and convincingly convey your vision? Then we would like to become acquainted. We look forward to young people with courage and an appealing personality, with ambition and the gift to inspire others.
View our traineeships, programs and start-up jobs at rabobank.nl/graduates