On-Stage Interview
On Tuesday May 28th, we will host our very first On-Stage Interview! During this interview Joel Hernández, founder and CEO of Openbook, will be interviewed by Jeroen Wollaars, host of Nieuwsuur, about his views on privacy in social media. The audience will also be invited to ask questions. We would like to invite all alumni and members of W.I.S.V. 'Christiaan Huygens' to attend this event. Get your free tickets here.
The event will take place in the Senaatszaal of the Aula.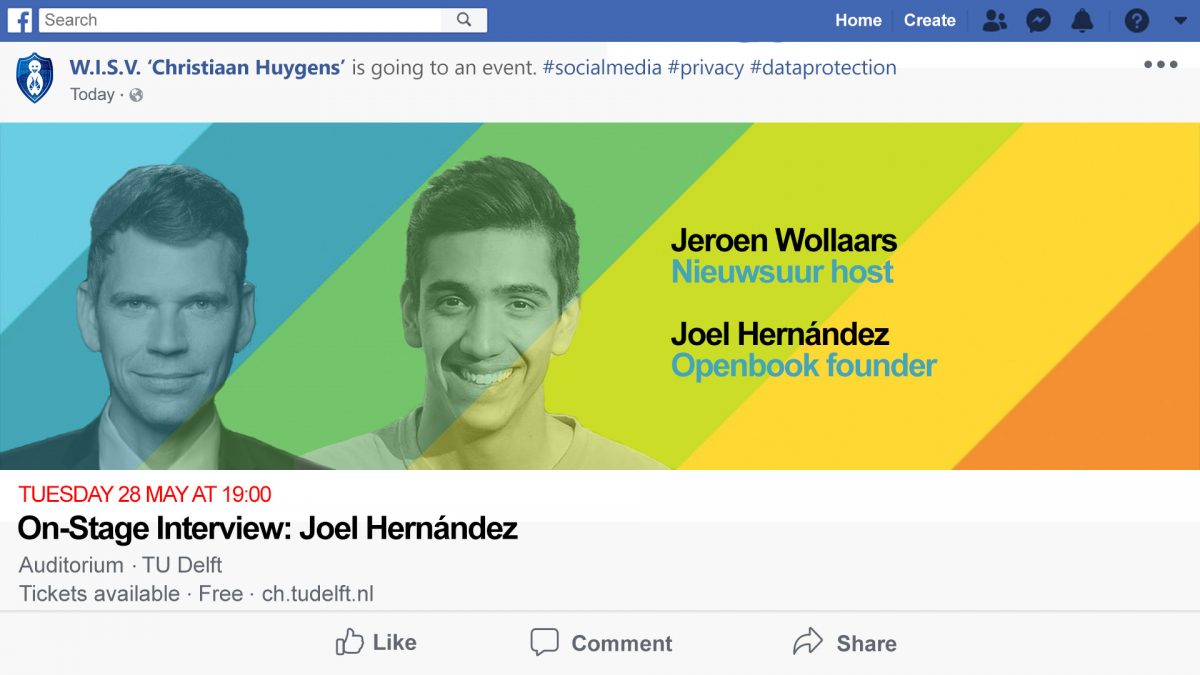 Openbook is an upcoming open-source, privacy-friendly, honest and fun social network.
Joel is a self-taught engineer and designer. Driven by video games to computers, discovered the power of programming at the age of 9. Now, at the age of 22, he has worked for numerous software companies, authored and contributed to several open-source projects and has been named one of the 500 most talented young individuals in The Netherlands by The Next Web.
We are proud to have Joel as our guest during this first edition of the On-Stage Interview. He will provide insight into why and how he founded Openbook and what it takes for a social network to become truly privacy-friendly. Check out www.openbook.social for more information about his work.