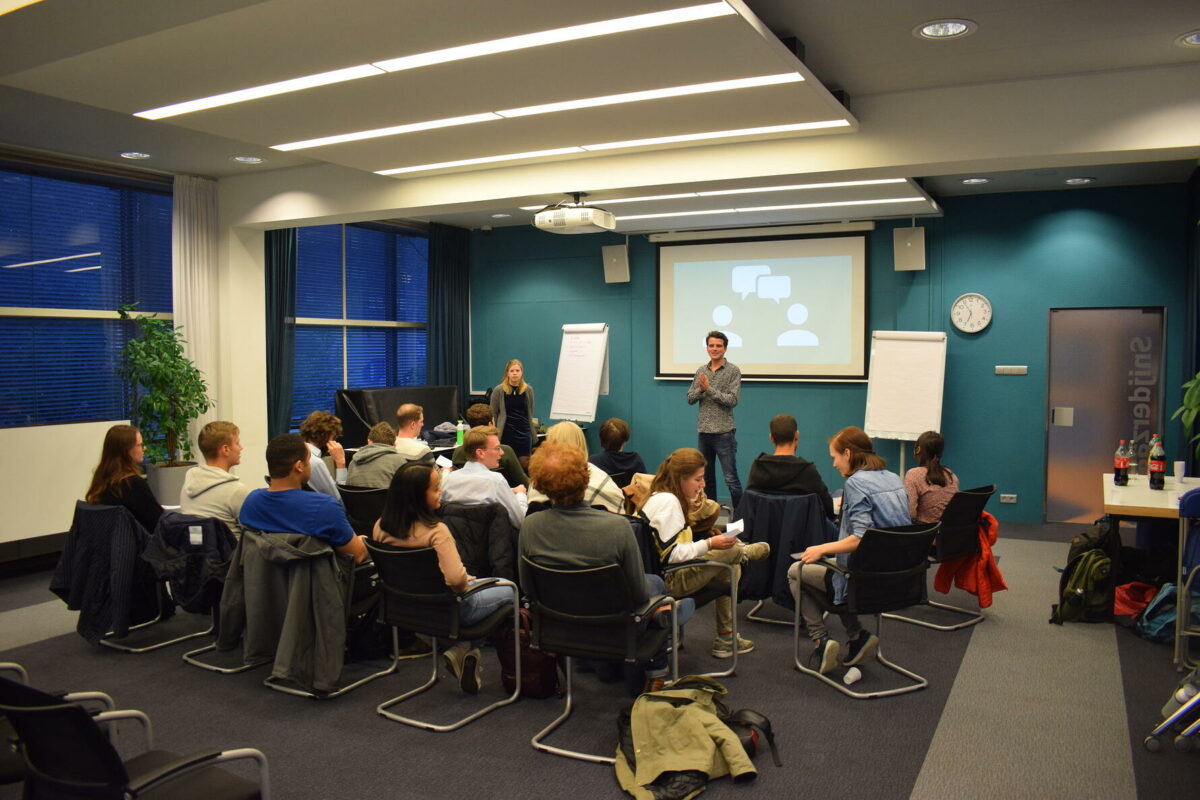 The idea of a Career Workshop is that a company or an organization will give a workshop where you can learn a soft skill which is career related. Each workshop has a different topic, such as negotiation, personal branding, problem solving or a LinkedIn workshop.
If you want to be updated about career related events like this, then register for the career mailing!
Keep me updated about the upcoming career events
2021-2022
---
Quarter 2
Overchoice; How do I make the best decision?
21th of December| 18:00 – 20:00 | Snijderszaal| €1,-
You probably know how it feels. Standing in front of the chocolate sprinkles in the supermarket, not sure which of the 20 variations to pick. How do you even choose? It feels like no choice is good enough, so you decide not to buy any sprinkles at all. A typical case of overchoice — and the stress that comes with it. Now, sprinkles aren't that important. But your first job is! There are so many job opportunities to choose from after graduation. How do you know which job suits you best? What is the right choice for you? Overchoice leads to decision anxiety: a common phenomenon among graduates.
During this workshop we will explore the principles of making choices. Through various exercises we will work towards an effective, science-based decision-making strategy. A personal strategy which you can use to pick your first job — stress free!
Register here and join this workshop for only 1 euro. Dinner included.
---
Quarter 1
Job application with CV and motivation letter
14th of October| 18:00 – 20:00 | Snijderszaal| €4,-
During this workshop, various parts that come with a good application will be discussed. Different interview techniques will be discussed, but attention will also be paid to your CV and motivation letter. To make this a bit more interactive, the workshop will be supported by small cases.
The workshop will be hosted by UniPartners.
Register here.